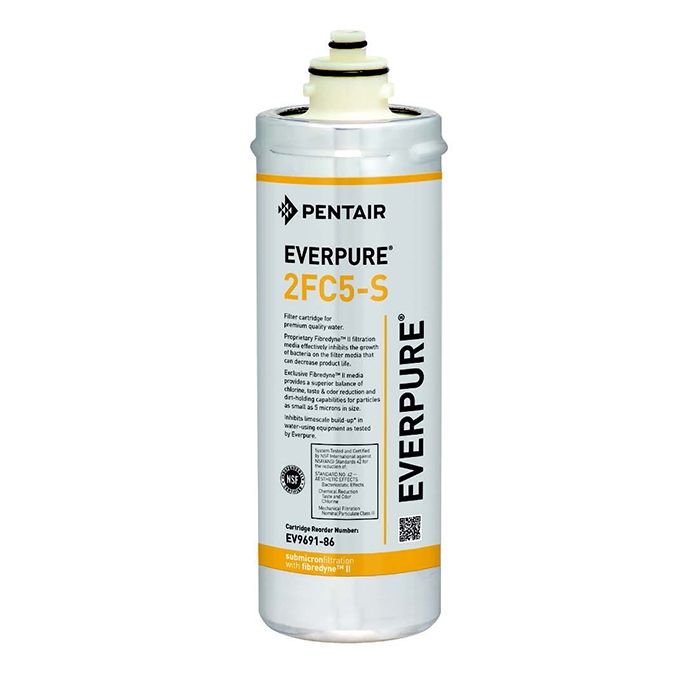 Everpure 2FC5-S Fibredyne II Water Filter
The Everpure 2FC5-S Replacement Filter Cartridge delivers premium quality water in steam and coffee applications.
Applications:
Steam and Combi Ovens
Coffee
Features:
Effectively filters dirt and particles as small as 5 micron in size, with an integrated, beaded phosphate which enhances filter life and help with scale prevention.

Improves the taste of fountain beverages, helps retain carbonation, protects drink system parts, and reduces chlorine taste and odour from the water supply.

Proprietary Fibredyne II fitration technology effectively inhibits the growth of bacteria on the filter media.
Specifications:
Dimensions: 26.0 cm x 8.26 cm
Capacity: 22,712 litres
Pressure: 10-125 psi
Temperature: 2-38 degree Celsius
Installation Tips:
Install vertically with cartridges hanging down
Allow 7cm clearance for easy cartridge replacement
Change filter cartridges every 6 months or when capacity is reached
Always flush the cartridge at installation and at every cartridge change