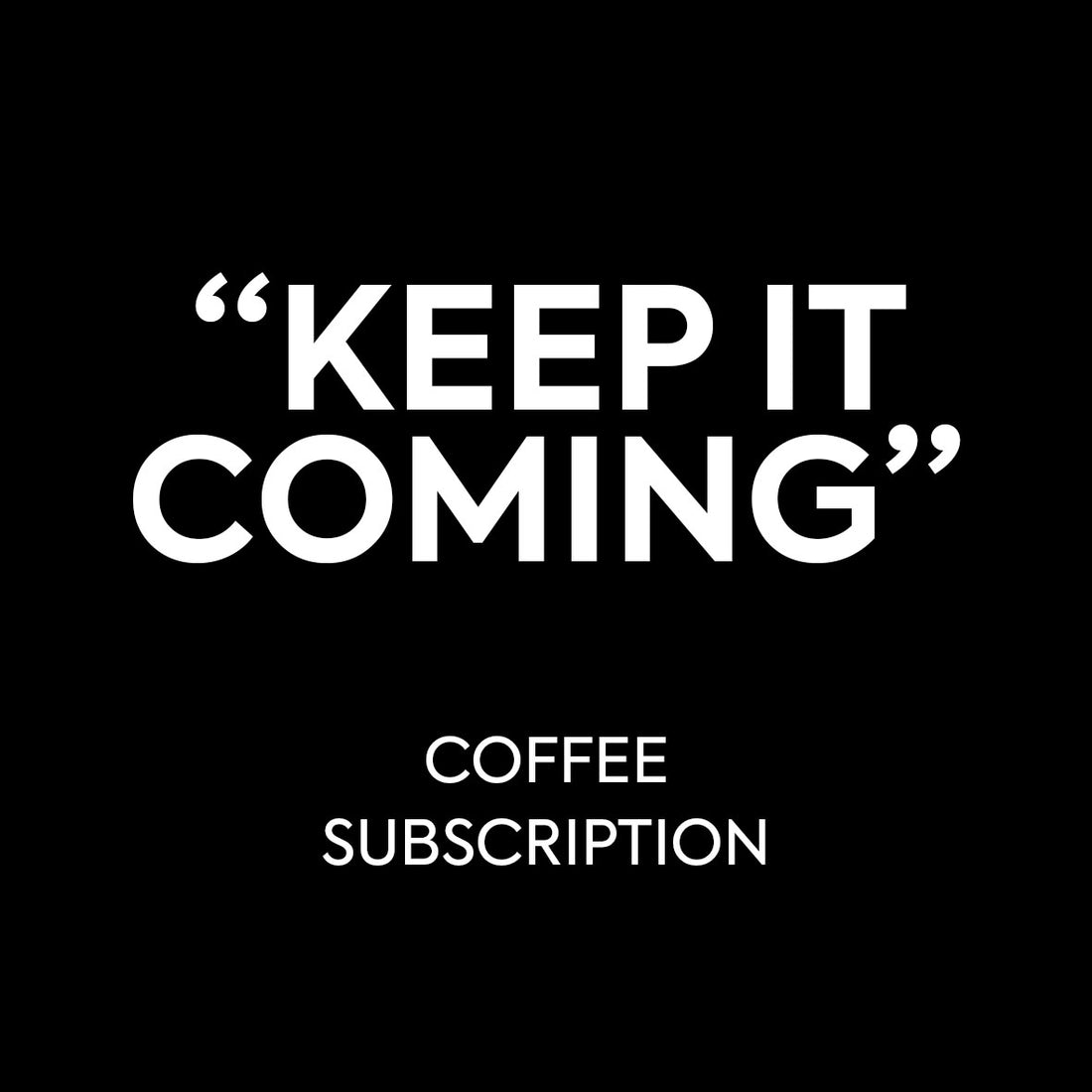 Ongoing Coffee Subscription
Why Subscribe?

The convenience, of course! Then there are a few perks below depending on how much you're ordering...
Single 250g: 50% off standard shipping. Equivalent to 16% off standard prices.
Multiple 250g bags: Complimentary shipping.
1kg bags: Complimentary shipping + 5% discount on coffee.
How it works:
Select your favourite blend.
Select your pack size: 250g or 1kg. 
Select how frequently you'd like to receive it: Weekly, fortnightly, or every four weeks.
Select your quantity: How many you'd like to receive each delivery. For example if you'd like 500g then select 250g as your pack size, and set your quantity as 2.
Orders less than 1kg are shipped in 250g bags.
How do I manage my subscription?
When you purchase your subscription you'll be provided a link to manage your subscription online or you can contact us any time to request changes. You can skip a delivery, or change delivery details if you're going away for a while, and of course you can cancel at any time...but we hope you won't.