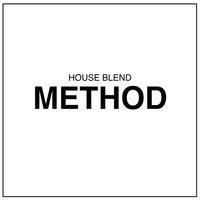 Flavour Profile: Hazelnut, Roasted almond, chocolate
Origins: Brazil, Colombia, India
Process: Natural and washed coffee
About the blend:
You want a special coffee that tastes like coffee, but better than regular coffee? Go no further.
We've employed our methods to create a blend based on the most widely consumed coffee origin; Brazil.
As the nation that produces the greatest quantity of coffee in the world, the flavours of Brazilian coffee are what people tend to think of when they think of a yummy coffee: chocolate & nuts. We've applied our method to roast this for maximum sweetness and body, to hopefully give you a sense of a coffee that tastes like coffee, only better.