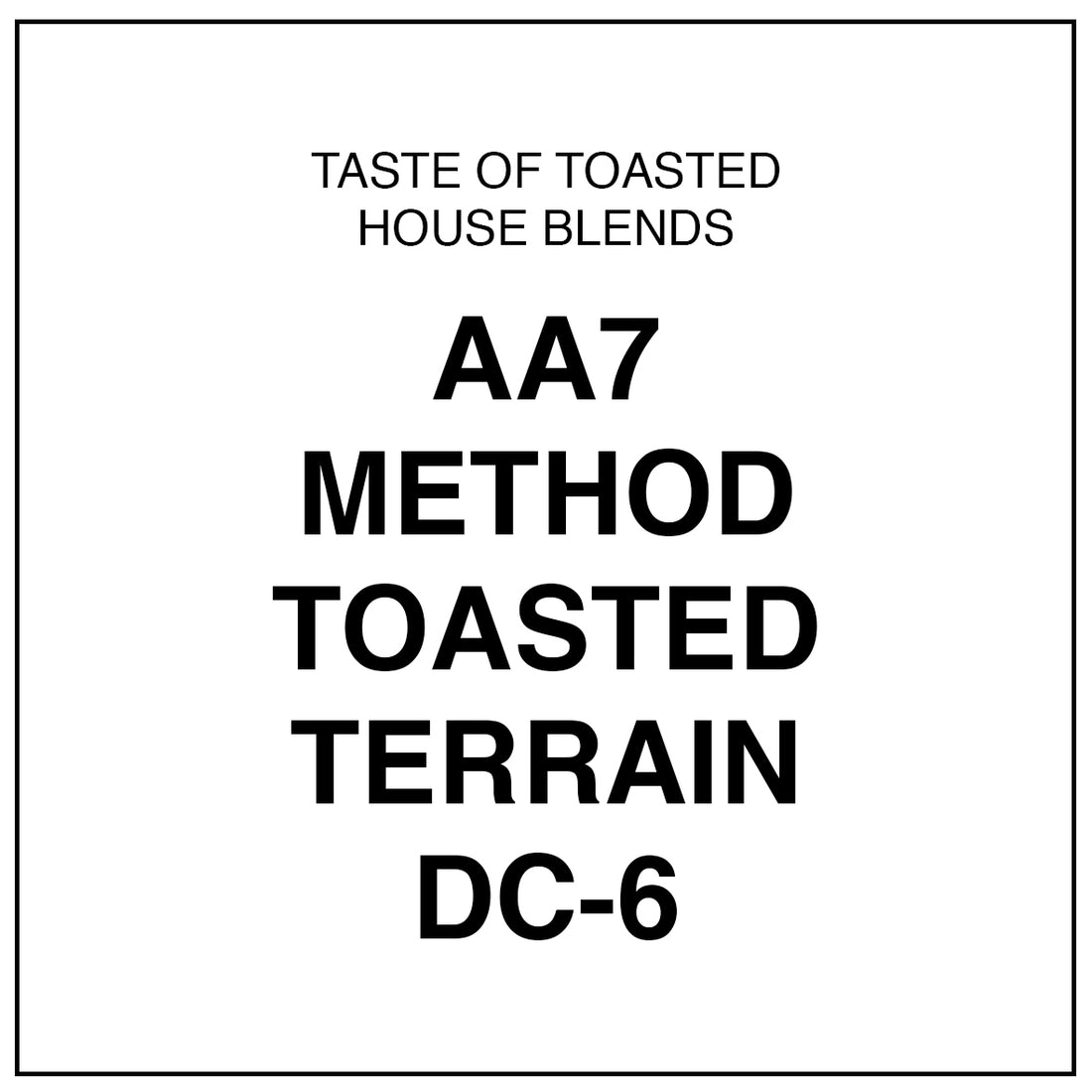 When you can't decide, try the lot!
Taste of toasted will get you one of each of our 5 house blends.
AA7 - Winey acidity, blackberry, deep cocoa finish, burnt orange, black tea, malt
DC-6 - Full body, low acidity, rich dark cocoa, light tobacco aftertaste, long finish
Method - Hazelnut, Roasted almond, chocolate
Terrain - Fruity Notes, Smooth, Bright Acidity
Toasted - Floral aroma, milk chocolate, toffee finish
250g of each blend to run your own home tasting session and find your favourite.