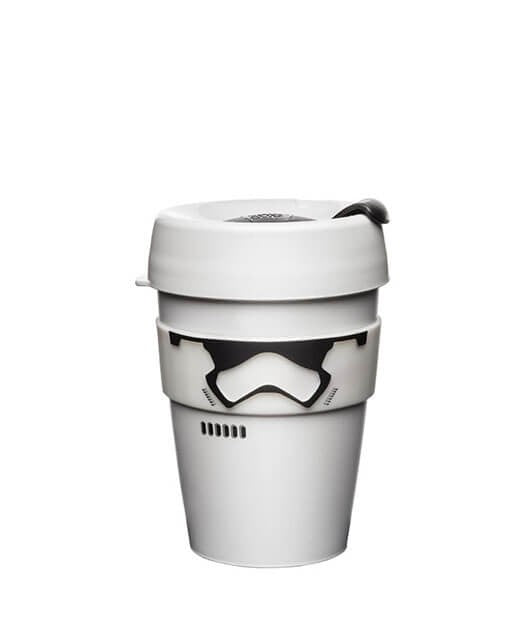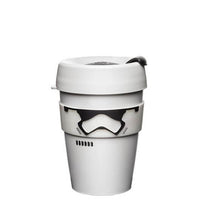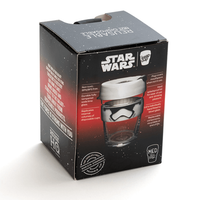 Star Wars Keep Cup - Storm Trooper
With a subtle, barista standard design, this exclusive addition to the Star Wars x KeepCup range is identifiable to all humanoids who know the ways of the force.
Perfect for enjoying quality coffee on the go, the Storm Trooper 12oz and 12oz Brew Cup makes for a reliable side-kick in the battle between light and dark, convenience and care.
- Storm Trooper available in 12oz Original or  Limited Edition 12oz Glass Brew
- Assembled from four parts. Designed to be taken apart for thorough cleaning.
- Non-toxic polypropylene. BPA and BPS free.
- For best results hand wash only.
- Lid off can be heated to 100°C / 212°F degrees.
- Cup, lid and plug recyclable at end of life.
- Hand wash for best results.