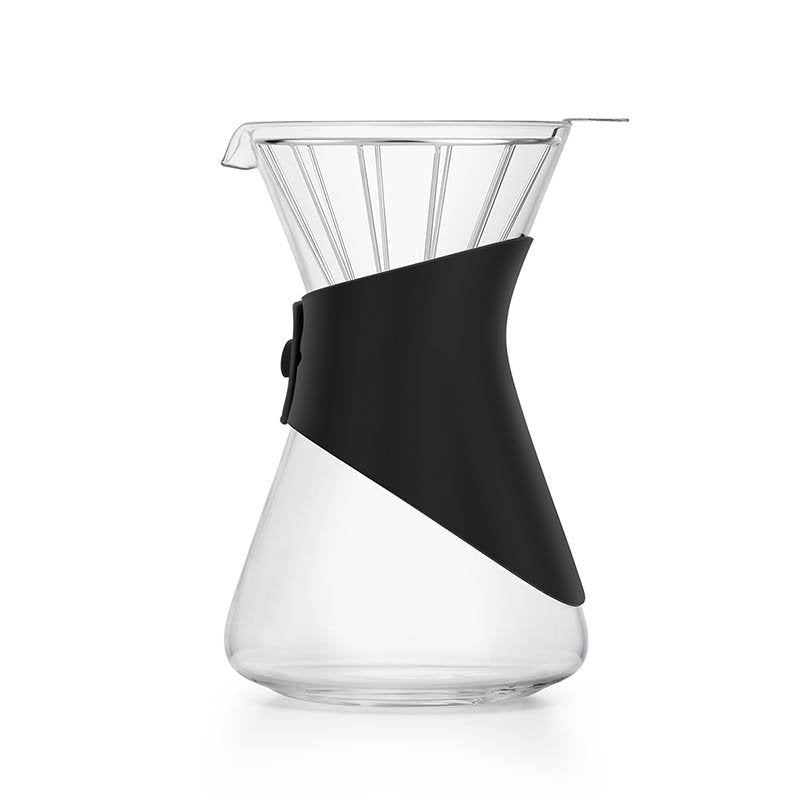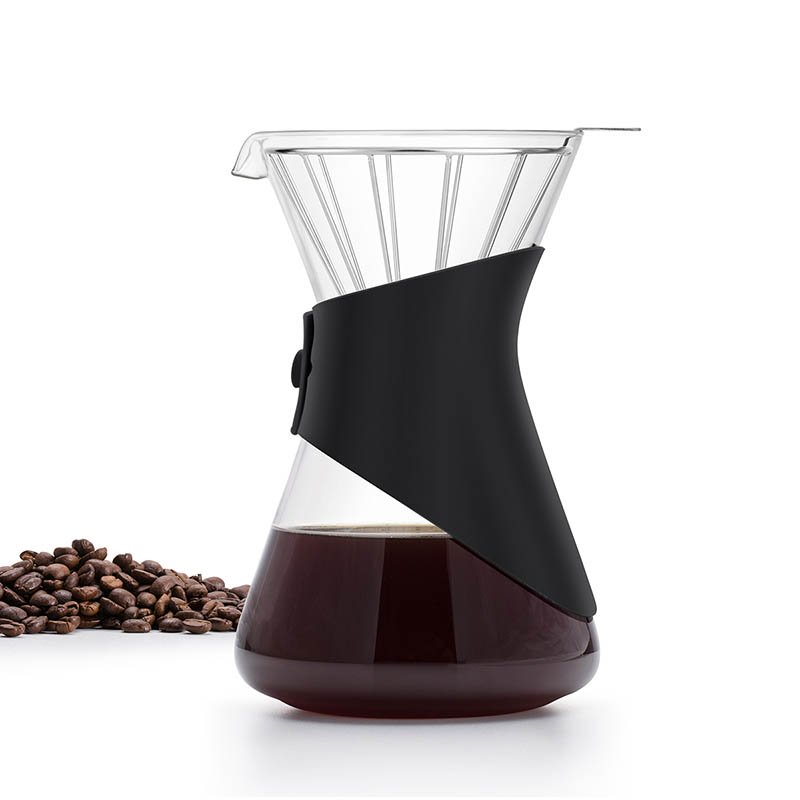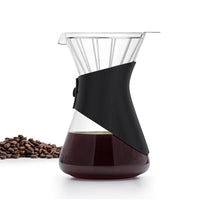 Samadoyo Pour Over Brewer
SamaDoyo hand-blown borosilicate glass Pour Over Coffee Maker incorporates modern design,simple style.
The hand-blown borosilicate glass pour over coffee maker with filter for home brewing is made of borosilicate glass and food grade stainless steel with a silicone handle, which could be used conveniently and cleaned easily.
Top quality heat resistant borosilicate glass with high transparency and brightness free of any jarring marks, which is durable under an instant temperature variation from -20℃ to 150℃.
Fine designed package to protect the glass items with a plastic bubble bag to wrap and protect the glass and black inner box for crush resistance.

Whats in the box?
1 x SamaDoyo Glass Coffee Pour Over Brewer                                                                
DIMENSIONS height: 205mm width: 135mm depth: 135mm
CARE INSTRUCTIONS hand wash only, NOT dishwasher safe.
                                         
SPECIFICATION
Sama Doyo Brand
Borosilcate glass
Silicone rubber
Stainless steel