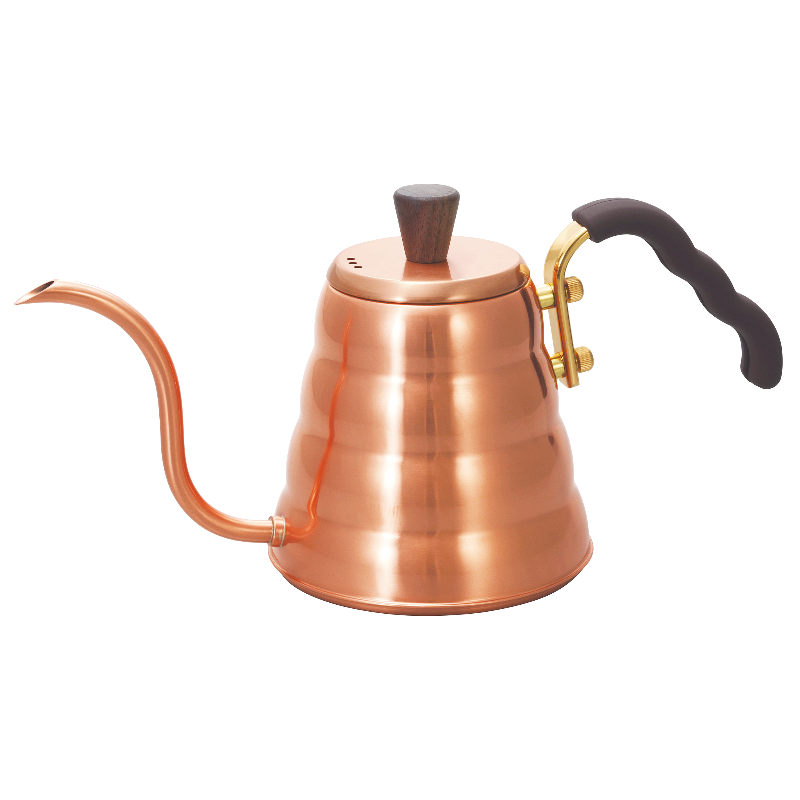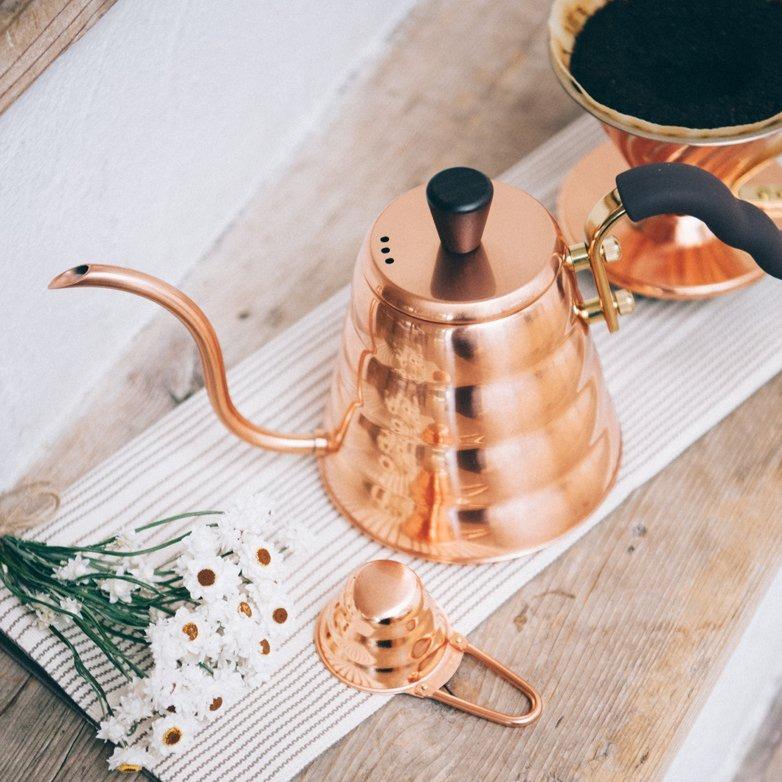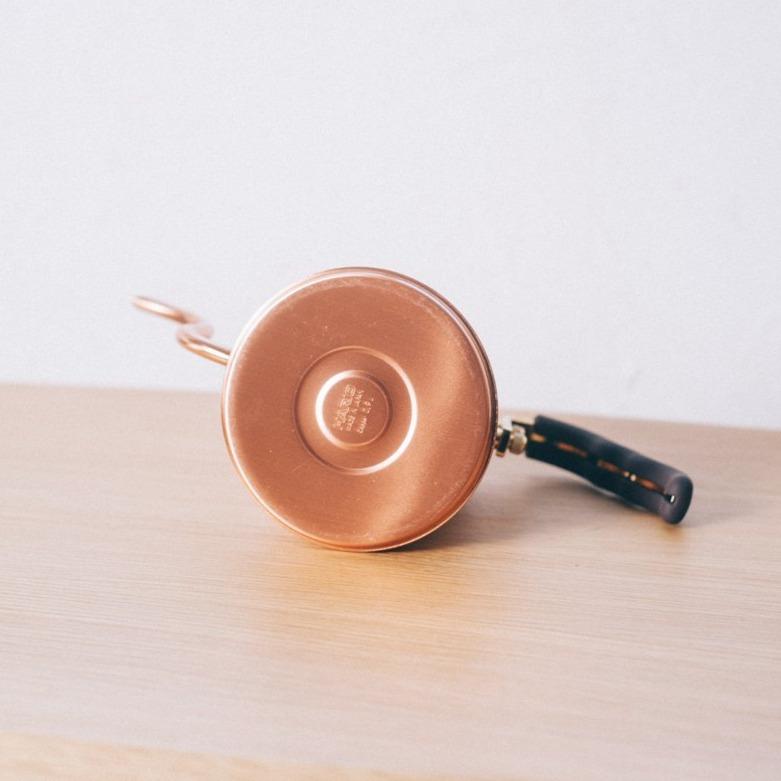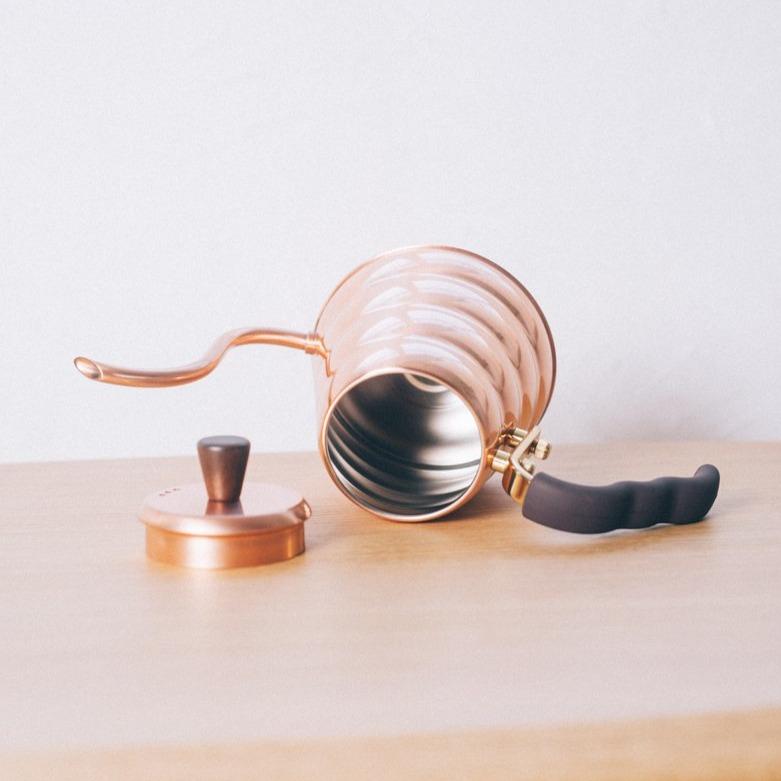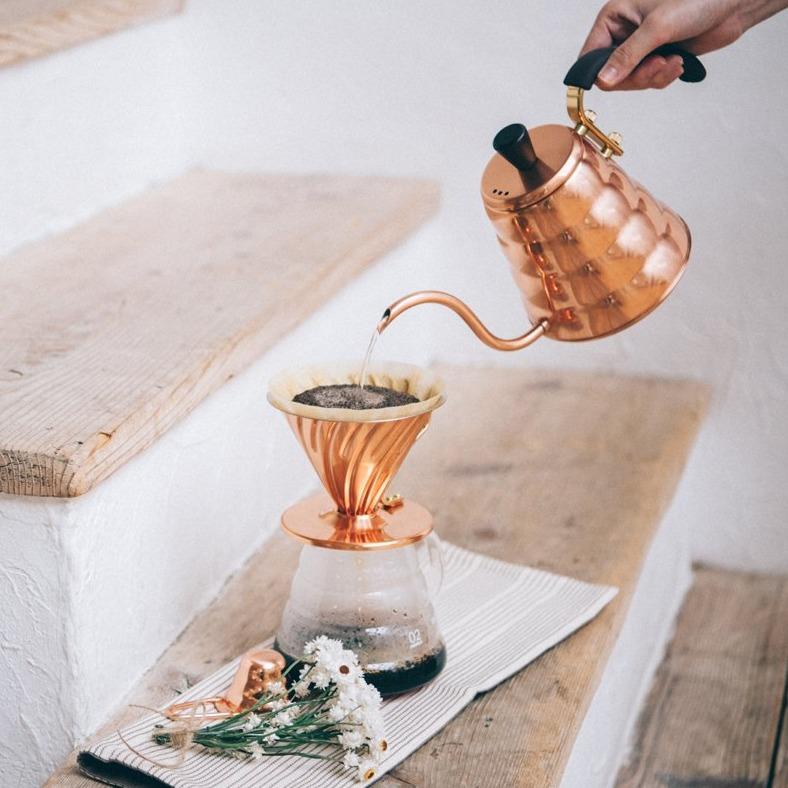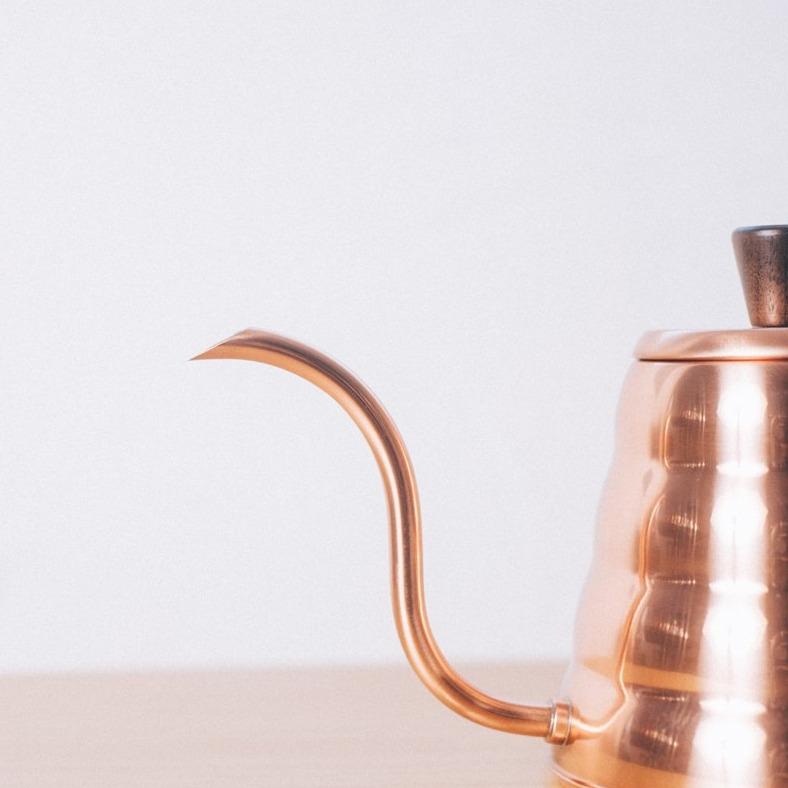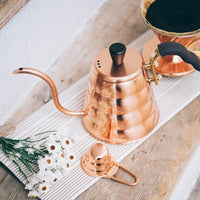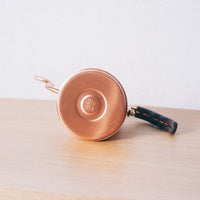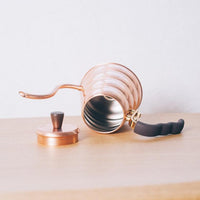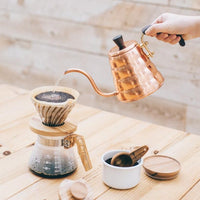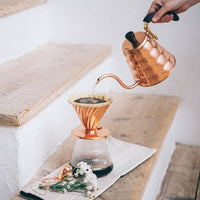 Hario Copper Buono Kettle
Not only does the Hario Copper V60 Buono look great, but it pours like no other kettle in the world. The accuracy and precision allows for that circular motion pour with the guidance of just one finger. The curved handle compliments the design, and has a comfortable grip.
This kettle is A must have for drip brewing methods. This kettle, combined with the Hario V60 copper dripper is a great addition to the brewing gear collection.
The flat bottom allows for gas or electric heating. 
Also available in Stainless Steel in two sizes: 1 litre
Dimensions: (W) 295 x (D) 144 x (H) 130mm
Features: 
- Beautiful crafted copper body
- Made in Japan
- Perfect showpiece for home or commercial use