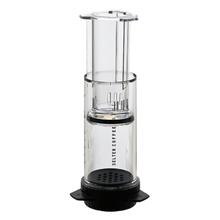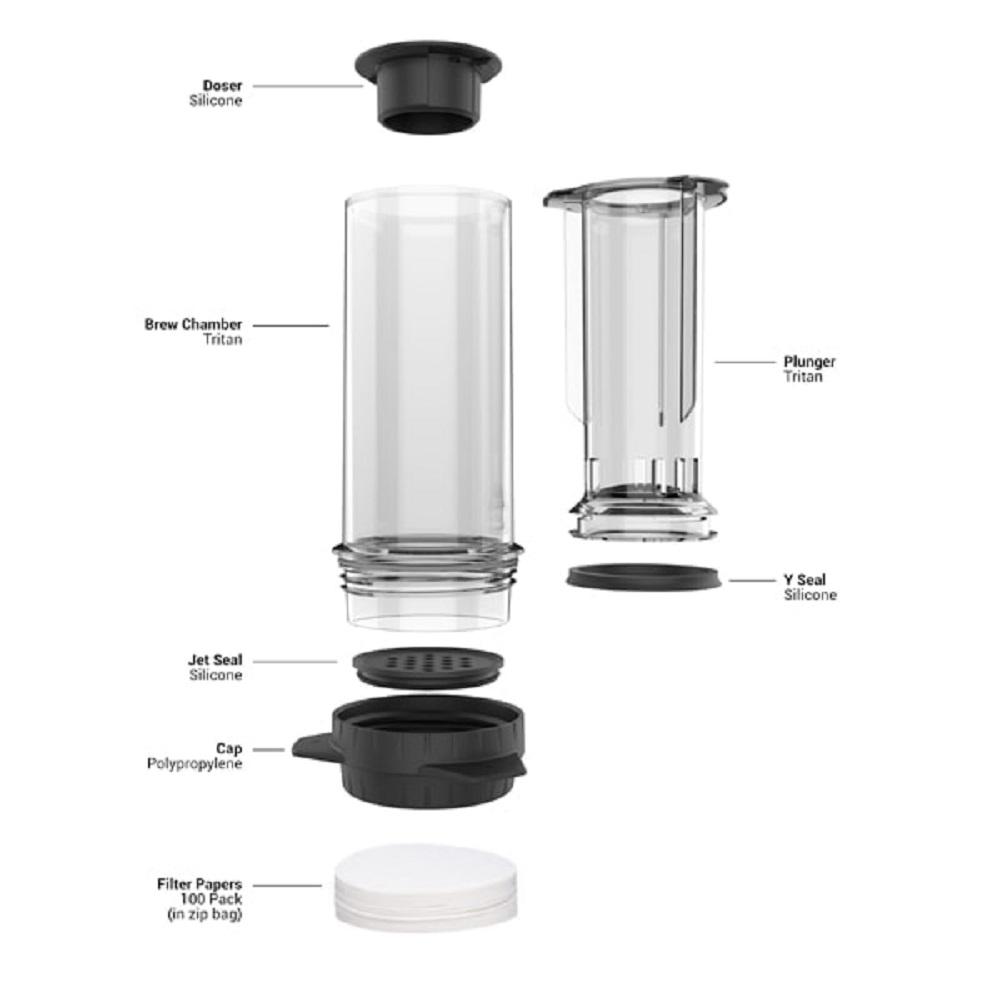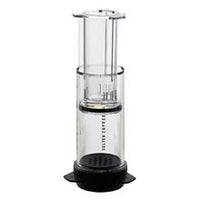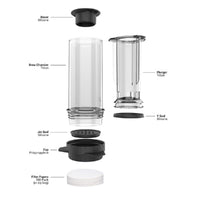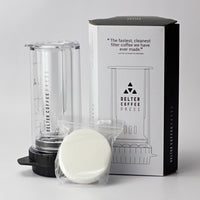 Delter Coffee Press is the first coffee maker designed from the ground up, to solve one of the biggest coffee brewing problems-agitation.
 Uncontrolled agitation results in bitter coffee and inconsistent extraction. Delter's unique Jet-Seal keeps the brew water and coffee grounds separated preventing uncontrolled agitation. 
Water contact is activated by actuating the Jet-Seal with pressure, offering complete control over water flow and agitation. The result is an exceptional cup like no other. Less bitterness with more clarity.
A unique delta Jet-Seal separates the brew water and coffee – stopping unwanted agitation and offering next-level brewing possibilities. 
The 
Delter Coffee Press
 is the first coffee maker to use a process we call "
Injection Brewing
", a completely new brew method was developed after countless hours of experiments. This works by infusing hot water into the coffee grounds under pressure, for improved control and consistency.
Whats in the box:
1 x Delter Coffee Press
100 x Paper Filters
[Key Factors of Delter Coffee Press]
Jet Seal — The unique Jet Seal prevents any unwanted agitation during brewing.
Injection Brewing — With water and coffee seperate until you're ready to start brewing using injection brewing.
Simply to Clean — Cleaning Delter is a breeze (literally), taking. only minutes with water.
Ultra-Portable — Weighing less then 250g the Delter is ideal for camping, plane, travel, office or just at home!
Pocketable Design — Compact and portable for coffee anywhere.
Brewing Capacity
— 400ml.
Specifications 
— BPA free plastic  and 160mm high x 63 mm wide.