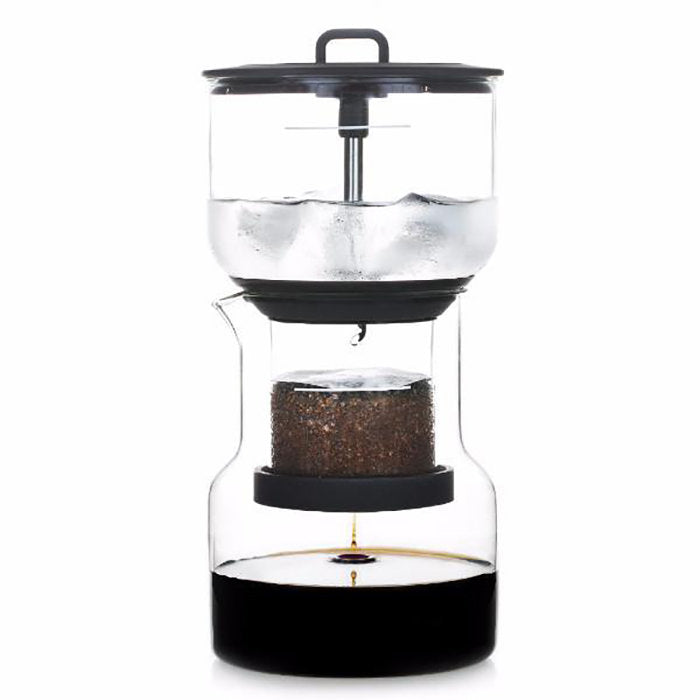 The Bruer Cold Brew System utilises a clean and functional design, while maintaining the quality of the brewing process and ultimately the end product. The benefit of a good cold brew is that it is full-flavoured, smooth and silky. Cold extracted coffee can have much less acidity and bitterness making it perfect for iced coffee drinks.
The process is also quite visually appealing - the Bruer Cold Brew System has 3 levels: the water, the coffee grounds and the coffee collection chamber. Water drips from the water chamber into the coffee chamber, slowly saturating the coffee grounds and drawing out their flavour before continuing through to the coffee carafe. The total slow drip process can take anywhere from 3-12 hours depending on the drip rate selected.
Brewing Capacity 590ml.
Dimensions: 12cm Diameter x 25.5cm High (to top of lid handle).
Made from high quality Borosilicate Glass, Stainless Steel, and Food Grade Silicone.
Adjustable drip rate.
Includes paper filters. You can also use the Aeropress filters or the Able Brewing disk filter as replacements.