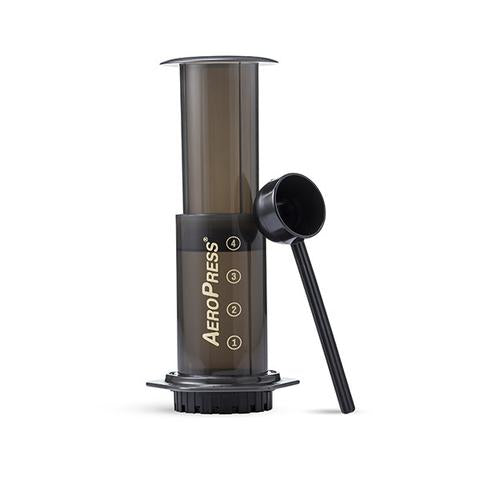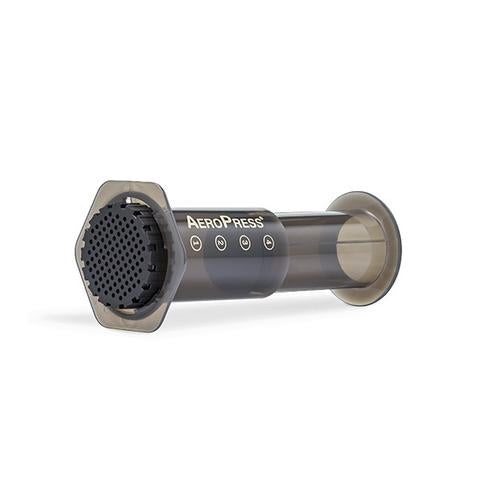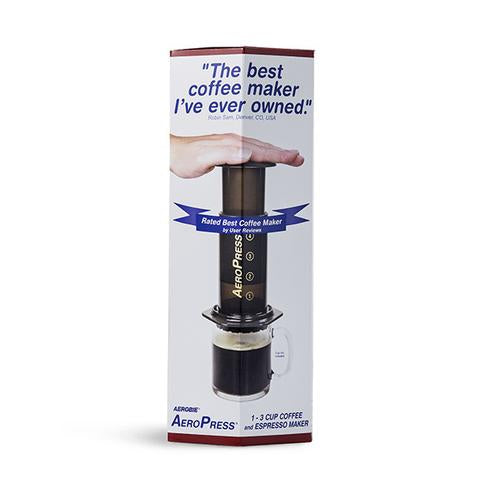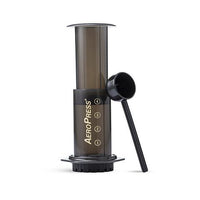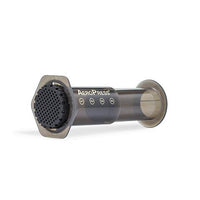 Aerobie Aeropress Coffee Maker
The AeroPress coffee maker is a new kind of coffee press that brews coffee under ideal conditions: proper temperature, total immersion, and rapid filtering. This results in amazingly delicious coffee with a wide range of beautiful flavors but without bitterness and with very low acidity. Since its introduction the AeroPress has become a much beloved brewer for serious coffee lovers and coffee professionals around the world.
The AeroPress coffee maker is most commonly used in the home kitchen but it is lightweight, compact, and durable, making it ideal for use when camping, backpacking, boating, or just traveling.  Packs of 350 replacement filters can be purchased from our website.