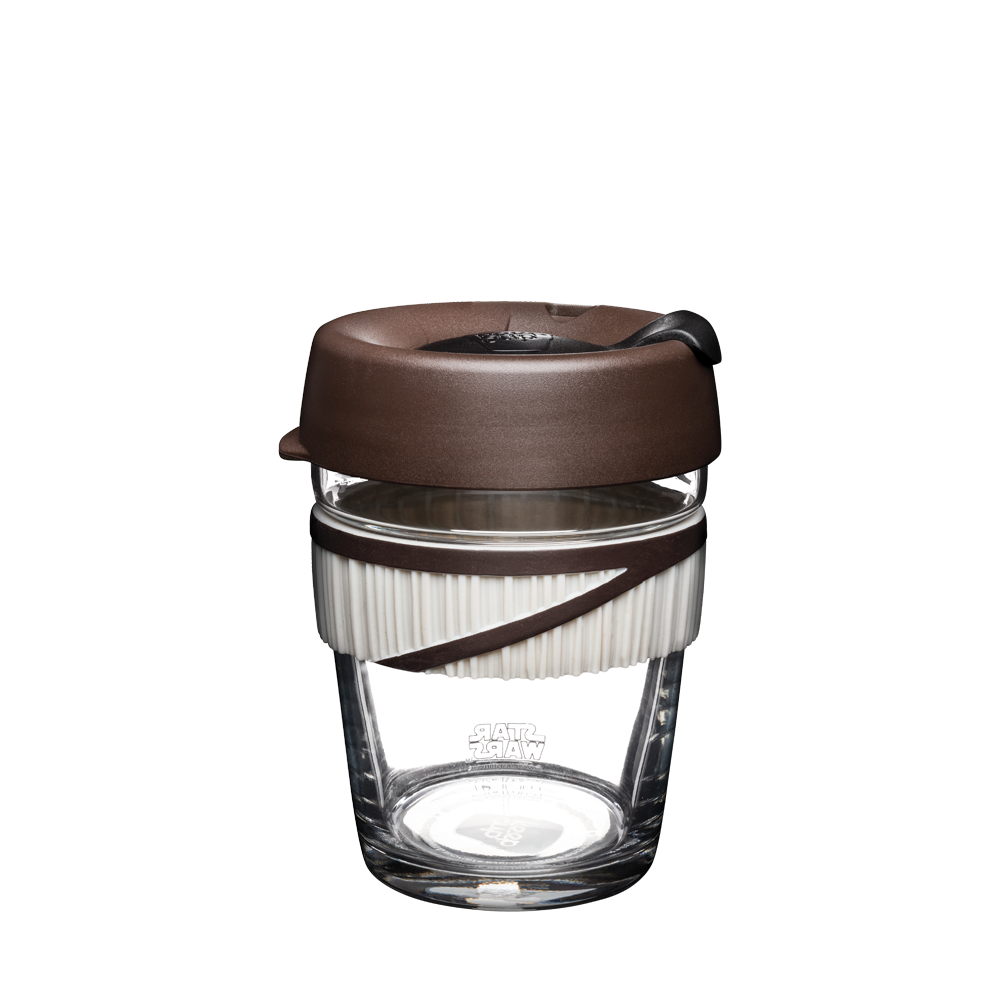 With a subtle, barista standard design, this exclusive addition to the Star Wars x KeepCup range is identifiable to all humanoids who know the ways of the force.
Perfect for enjoying quality coffee on the go, the Rey 12oz makes for a reliable side-kick in the battle between light and dark, convenience and care.
- Rey available in 12oz glass brew only
- Assembled from four parts. Designed to be taken apart for thorough cleaning.
- Non-toxic polypropylene. BPA and BPS free.
- For best results hand wash only.
- Lid off can be heated to 100°C / 212°F degrees.
- Cup, lid and plug recyclable at end of life.
- Hand wash for best results.